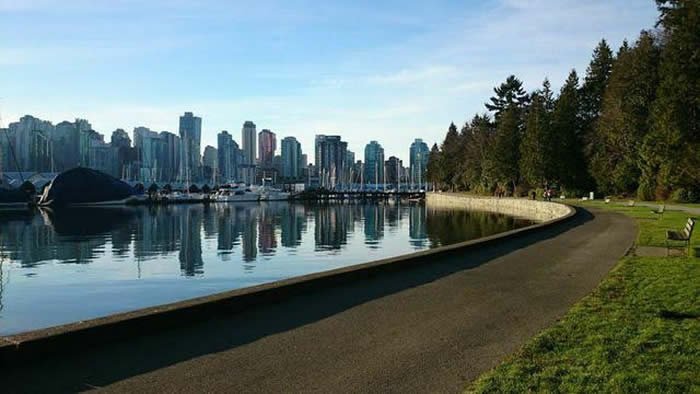 If you wake up one winter morning and find yourself in Vancouver, British Columbia, then jump out of your jammies and onto the Stanley Park seawall. It is a jewel in the heart of the city and there is a little something for everyone.
This morning, after bundling up for a brisk bike ride, I headed straight for the seawall to take in the sights. And it's never quite the same. Having grown up here, I've been around Stanley Park hundreds of times, whether by car, bicycle, walking, running or roller-blading and always return feeling fulfilled.
I begin my loop at English Bay, where the water is still and Canada Geese are filling their gullets.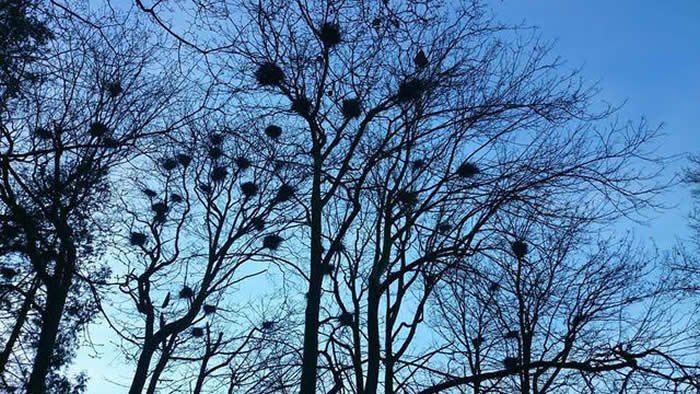 Dotting a small stand of trees is a protected Great Blue Heron nesting ground with massive nests sitting empty until spring.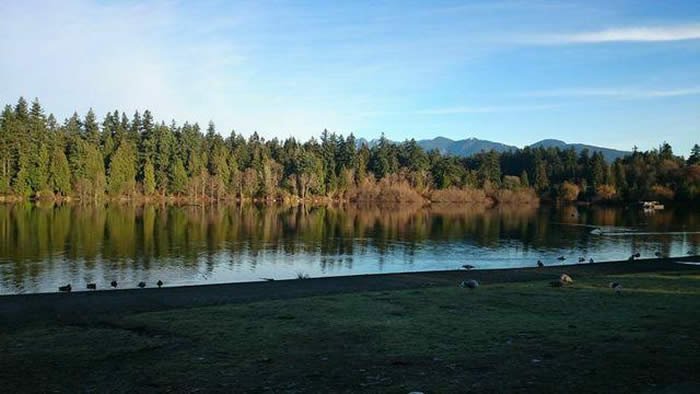 Lost Lagoon greets me at the edge of Stanley Park, home to geese, white swans, turtles, and racoons. If we get enough cold temperatures, the Lagoon will freeze over but skating is a long shot.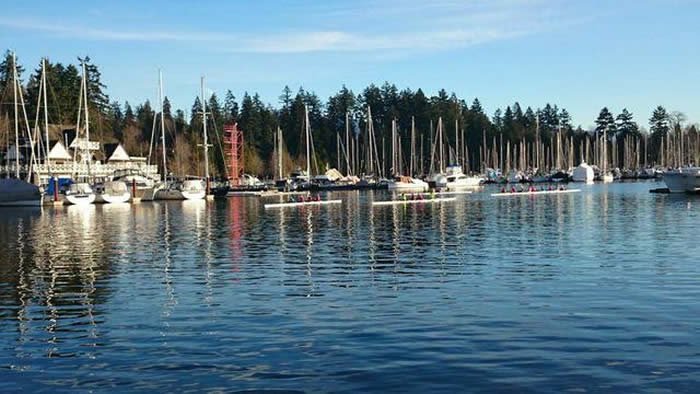 I arrive at Coal Harbour to find the glistening and colour of the 4-person rowing shells from the Vancouver Rowing Club, readying for a cold morning of training and racing. Alongside, countless luxury yachts are moored for the season including those from the Royal Vancouver Yacht Club.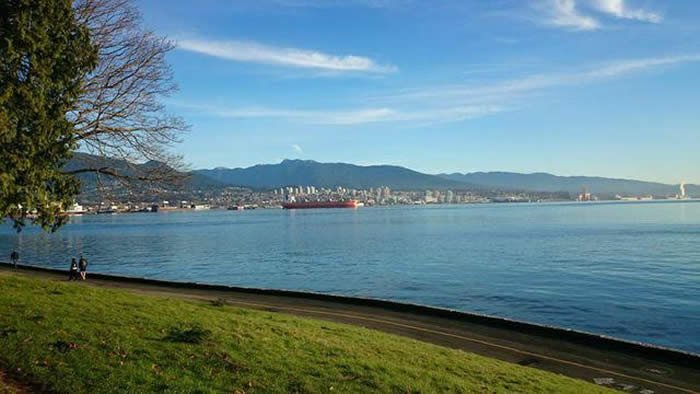 Even though it is a Sunday morning, the harbour is alive with activity as float planes and heli-jets take off for Victoria, British Columbia.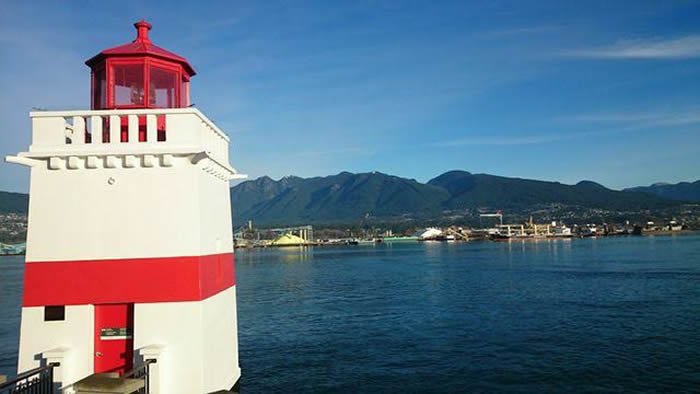 Like a sentry in the harbour, the Brockton Point Lighthouse watches over the marine traffic in one of the West Coast's busiest ports, the Port Metro Vancouver.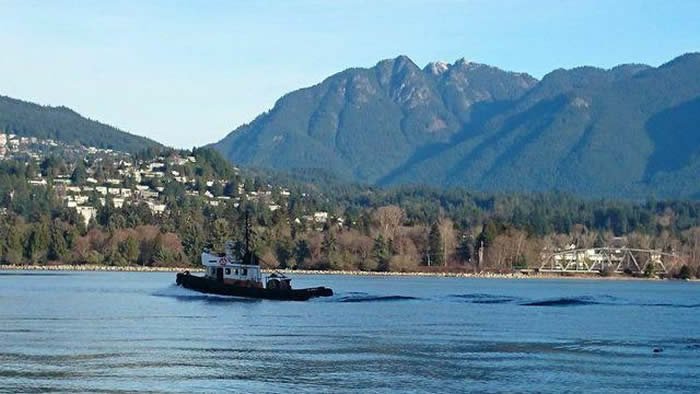 A tugboat sounds and pushes it's way under Lion's Gate Bridge into English Bay to accompany one of the many freighters awaiting their call to load goods including sulphur, coal, wheat and containers.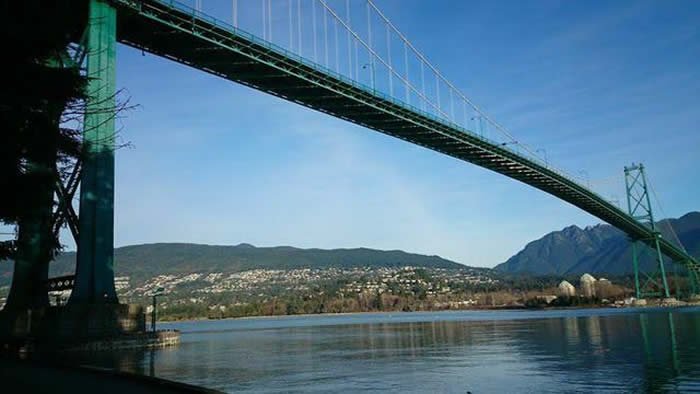 Any visit to Stanley Park and the seawall features wildlife viewing and today brought harbour seals, cormorants resting and grooming at the base of Lion's Gate Bridge, flocks of seabirds, ducks and geese, and raccoons scrounging for grubs.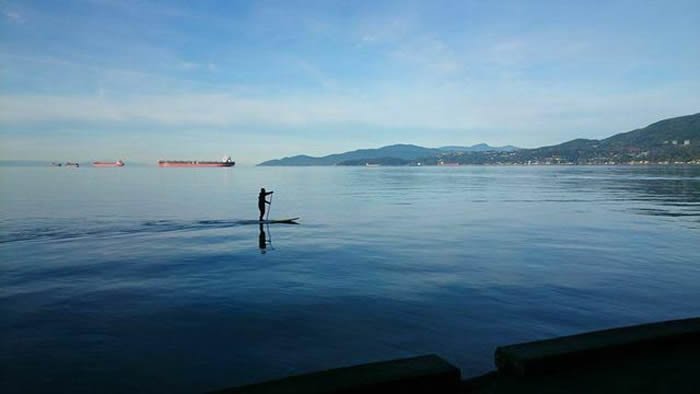 It seems I'm not alone this morning. The seawall is quiet yet alive with walkers, runners, cyclists, roller bladers and a lone paddle boarder. And many are happy to just take in the sun on a bench.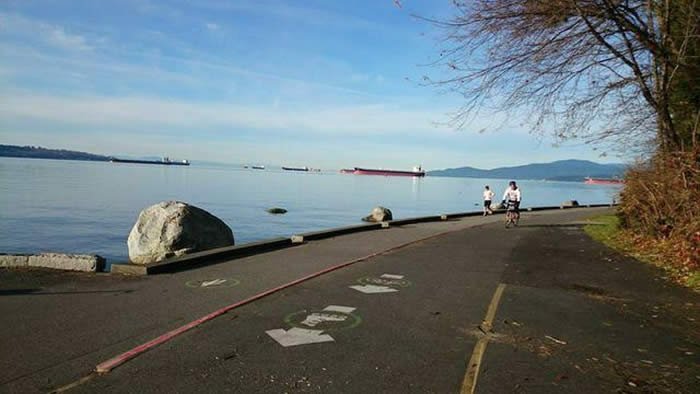 Third Beach is riddled with storm debris but will be groomed for the summer and the Second Beach pool is open only to seagulls and their messy habits.
After 11 km of fresh air, water like glass, and brilliant sun, I return to English Bay. I see more people have jumped out of their jammies to take in the day. I am completely fulfilled.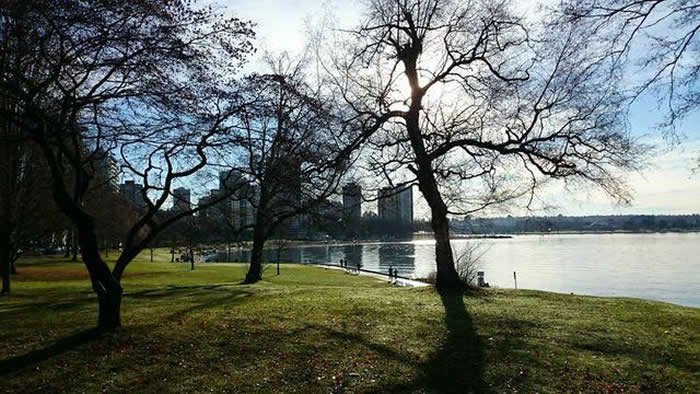 Imagine if you find yourself here, in Vancouver, British Columbia, and you can only choose one activity, make it a trip around the Stanley Park Seawall. You won't be disappointed!
More About the Author
Laurie McLean, a fourth generation British Columbian, can be found hiking, snowshoeing or cycling around Vancouver, Canada or taking scenic road trips around the Pacific Northwest. Laurie is the founder of Handy Granddaughter, a handywoman service for seniors, and can be found sharing all things DIY on her blog at www.handygaltools.com.