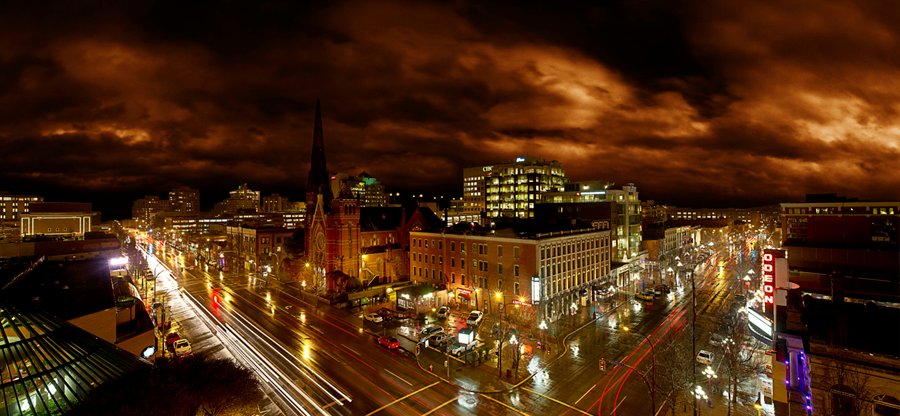 The Russ Heinl Group is dedicated to excellence in aerial and architectural photography, which says it all. With thousands of hours of helicopter time to his credit, and decades of experience, Russ Heinl specializes in these two photographic disciplines.
For aerial work, all cameras are gyro stabilized to ensure a smooth "ride", maximum colour saturation and razor sharp image detail. Helicopters are the preferred aerial platform of choice. All imagery is of the highest standard, whether it is intended for full colour print advertising or broadcast quality aerial footage.
Clients of The Russ Heinl Group include some of the world's largest cruise line companies, super-yacht ship builders, international magazines, aviation companies and corporate entities.
Extensive experience shooting throughout Canada, Alaska, parts of America and Europe in all manner of hostile environments, under the pressure of tight time lines and budgets, ensures rapid problem solving and bringing home "the shot" that the client is envisioning, on time and on budget.
To learn more about day rates, logistics, the image bank and stock aerial footage, please contact The Russ Heinl Group.
The Russ Heinl Group
Phone: 250-656-5133
Fax: 250-656-5137
Email: shotfromabove@heinlaerialphotography.com
Website: www.heinlaerialphotography.com
Camera: Hasselblad
Pictured very top:
Victoria, Blanshard and Yates Street. From Russ Heinl's series referred to as "elevated, night, rain storm panoramas". Russ Heinl Photo Gallery, British Columbia.