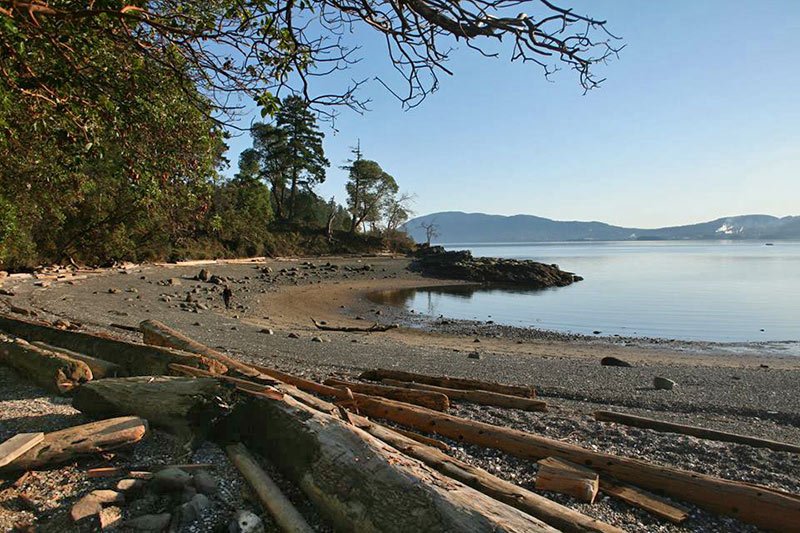 How do you connect the Trans Canada Trail from the British Columbia mainland to Vancouver Island? Just add saltwater and stir with a paddle.
The result is the Salish Sea Marine Trail, a saltwater route designed for paddle craft that will connect Jericho Beach in Vancouver to Kilometre Zero of the Trans Canada Trail at Clover Point in Victoria, BC.
The 257-kilometre trail will snake north from Clover Point, along Victoria and the Saanich Peninsula into the Gulf Islands, then north past Nanaimo, through the Winchelsea and Ballenas islands across to Lasqueti Island and Texada Island, then down the Sunshine Coast and across Howe Sound before traversing the West Vancouver shoreline and Burrard Inlet to arrive at the Jericho Beach trailhead in Vancouver.
Other connections include linking with the Sea To Sky Marine Trail between Horseshoe Bay and Squamish, plus the land trail of the Trans Canada Trail at Departure Bay in Nanaimo, raising the prospect of a land and water loop between Nanaimo and Victoria. In addition, the Salish Sea Marine Trail will create an incredible new paddling route in its own right, providing a human-powered connection spanning the Canadian side of the Salish Sea.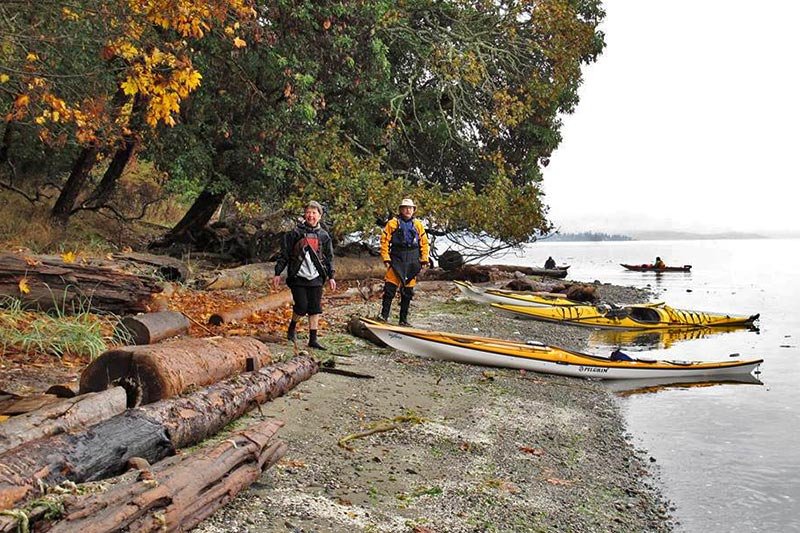 Spearheading the Salish Sea Marine Trail is the BC Marine Trails Network Association (BCMTNA), an affiliation of British Columbia's kayaking and paddling clubs, along with private and business members. Formed in 2009, its mandate is to develop marine trails along the British Columbia coast through a network of access points and campsites developed in association with government agencies, First Nations and stakeholders.
The trail's namesake 'Salish Sea' was adopted in 2009 in both the US and Canada in recognition of the shared geographic and ecological traits of the major body of water that forms the Strait of Georgia, Puget Sound and the Strait of Juan de Fuca. The marine trail will provide the opportunity to celebrate not only the ecological and physical richness of the Salish Sea, but also to reflect the heritage of the area by mirroring many of the traditional aboriginal paddling routes used for hunting, fishing and trading.
For more information, visit the Salish Sea Marine Trail pages of the BCMTNA website.
About BC Marine Trails
The vision of the BC Marine Trails Network Association is to design and develop a marine network of access points and campsites along the entire BC coast in order to ensure continued coastal access by kayak, canoe, and other non-motorized small boats.
Photo Credit: BC Marine Trails Network Association