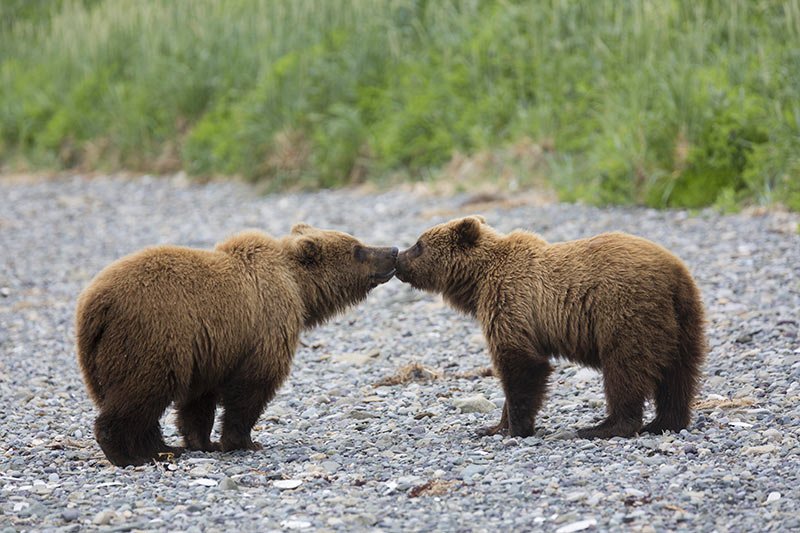 The sorry saga of the selfish and illegal killing of Cecil the Lion in Zimbabwe is hogging the world's attention on social media at the moment, as absolutely every aspect of this sad story is offensive, particularly the luring of Cecil out of the relative protection of a national park with the express intention of slaughtering him for a trophy.
One can only hope that the purpose of Cecil the Lion in this world was to teach society about respect for animals and to expose the cruel savagery of sport hunting, trophy hunting, and canned hunting. This sorry saga will certainly go a long way towards uniting society against those who play a part in its continuance.
British Columbians are amongst those that are outraged at this mindless savagery, but we need to clean up our own backyard before we point fingers, as many of the offenses committed by the dentist occur right here in our wonderful province. Let's clean it up before social media decide to move off Africa and lock on to the next offending hunting destination.
Martin Thomas received the Leland Award, recognizing 'guide professionalism', from the Guide Outfitters Association of BC (GOABC) in March this year. GOABC selected this man two weeks after charges were laid against him for the incident in Northern BC in September 2012. Just four months after receiving this recognition, Thomas was found guilty of hunting a grizzly bear using bait. The bear was subsequently stuffed and mounted for his American client. If this is how the 'top hunting guide for 2015' does business, one shudders to think what the 'bottom' guides are up to.
Wild animals stand little to no chance against determined hunters with high-powered rifles and scopes that could spot a moose on the moon, so to lure these beautiful unsuspecting animals to their death with meat is simply beyond comprehension for the average person that is proud of our forests, oceans, and grasslands, and the magnificent wildlife that lives here.
When will our government grasp the reality that the viewing of wildlife in BC is a sustainable ecotourism industry that allows wildlife to be appreciated for years and years. How many tourism dollars were generated from visitors paying to see and photograph Cecil the Lion? Grizzly bears have the same draw – for those that respect and appreciate these animals – so the destruction of the grizzly by Thomas directly impacted the livelihood of many in the local hospitality and travel industry. How could you forsake that potential to cater to a wealthy client's unfathomable thrill derived from killing an animal!
The moratorium on the killing of grizzly bears was lifted by the BC Liberal government shortly after they trounced the NDP in the 2001 provincial election. Since then, scientists, conservationists, the guiding industry, and evolved people have debated the subject to death – because that's what it's actually about – but there will be no movement on grizzly kills until there is a change of government in BC.
Perhaps a future government will also want to reconsider our nasty and controversial practice of killing wolves from helicopters because of the dwindling herds of endangered caribou whose habitat has been decimated by logging and the resource-extraction industry. Their plan for 2015 was to kill 200 wolves in the South Selkirk Mountains and the South Peace region of British Columbia.
The good news is that for those who derive their summer thrills from hiking, camping, boating, mountain biking and other outdoor adventures, British Columbia is still as magnificent as ever, so come and visit, especially while the Canadian Dollar exchange rate is so favourable to foreign visitors.
Information on Bear Viewing Tours in British Columbia.