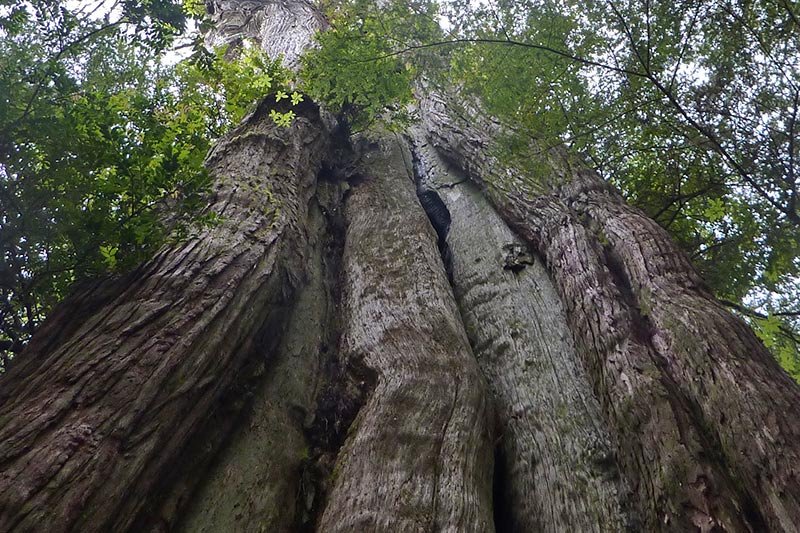 An ancient cedar forest, believed to be the only inland temperate rain forest in the world that is so far from the ocean, is to be protected by British Columbia as a new Class A BC provincial park.
The Ancient Forest Park, in the watershed of the upper Fraser River, is located just off Highway 16, 113 kilometres east of Prince George and midway between Prince George and McBride in Northern British Columbia.
The park will protect cedar trees as large as 16 metres in circumference, many of which are over one thousand years old. Also protected are rare lichens and mosses.
A wheelchair-accessible boardwalk with interpretative signage, built by the Caledonia Ramblers Hiking Society, allows visitors to access to the ancient forest, and the boardwalk is raised off the forest floor to prevent damage to the trail and the root systems of the ancient trees. The trail is an easy to moderate hike that includes a beautiful waterfall.
So, pull into the trailhead parking lot and spend an hour or two walking through one of BC's best-kept secrets. While you're doing that, the government of British Columbia will be applying for Unesco World Heritage status for the Ancient Forest.
More Information:
Boardwalk and trails built by volunteers for the Caledonia Ramblers Hiking Society.
More on Prince George, BC
More on Yellowhead Highway 16, Northern BC
More on McBride, British Columbia