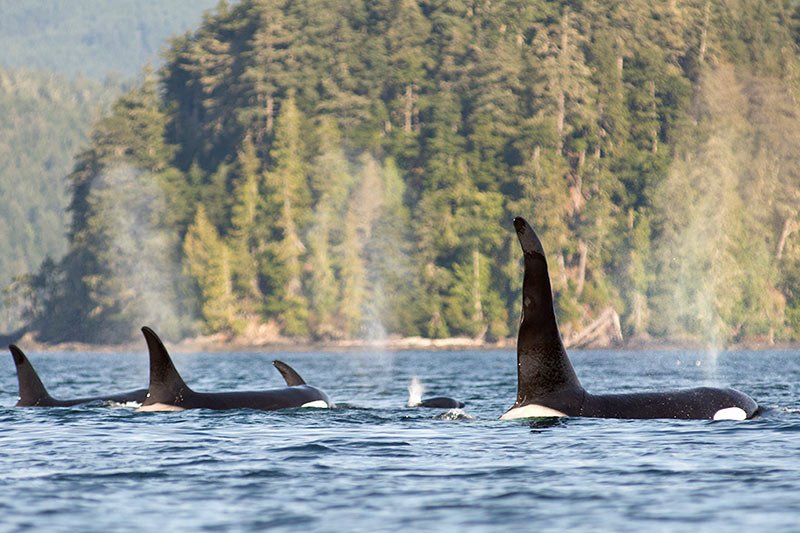 Orca Dreams is Canada's first whale watching luxury base camp. The camp is located on a remote island off the north inner coast of Vancouver Island, a place famous for its large concentrations of killer whales (Orcas) as well as the summer feeding grounds of humpback whales.
From the raised safari-style tents to our artisan-designed dining area, you'll find Orca Dreams' meticulous attention to detail guarantees a uniquely crafted wilderness experience. And of course it's not just about our beautiful camp!
We see each day as a fluid response to what the wildlife is doing around us. Orcas sighted offshore? A good morning for a group paddle, perhaps followed by a sumptuous midday meal. Then relax for the afternoon, exploring forest trails and white shell beaches, sketchbook or camera in hand. Then again, maybe it's time to catch salmon for dinner from onboard Tenzing!
No two days at Orca Dreams are the same. What you can expect, though, is a daily encounter with the wildlife of the Broughton Archipelago – on the water, in the forest, in the sky, as well as excellent 'locavore' dining, beautiful accommodations, and a one-of-a-kind adventure experience.